Cannabis has a PR problem.
Grow House Media is on the case.
Does cannabis turn people into mindless, drooling zombies with no goals or ambition?
Nope.
Is it a useful aid in the fight against depression and anxiety, a promising pain treatment, and a panacea for all manner of physical, mental, and emotional maladies?
That's more like it!
At Grow House Media, we create content that highlights the benefits and JOY that can be derived from this pretty plant. Our programs let us travel the country (and soon, the world!) to meet the players in pot and tell their stories.
It's hard to decide what we love more — the people, or the plant.
Meet Liz Grow and Patrick Pope
Storytellers.
Advocates.
Cannabis Enthusiasts.
But before all that, they were just Liz and Patrick, high school friends and occasional sketch comedy partners (see this not-at-all-embarrassing yearbook photo).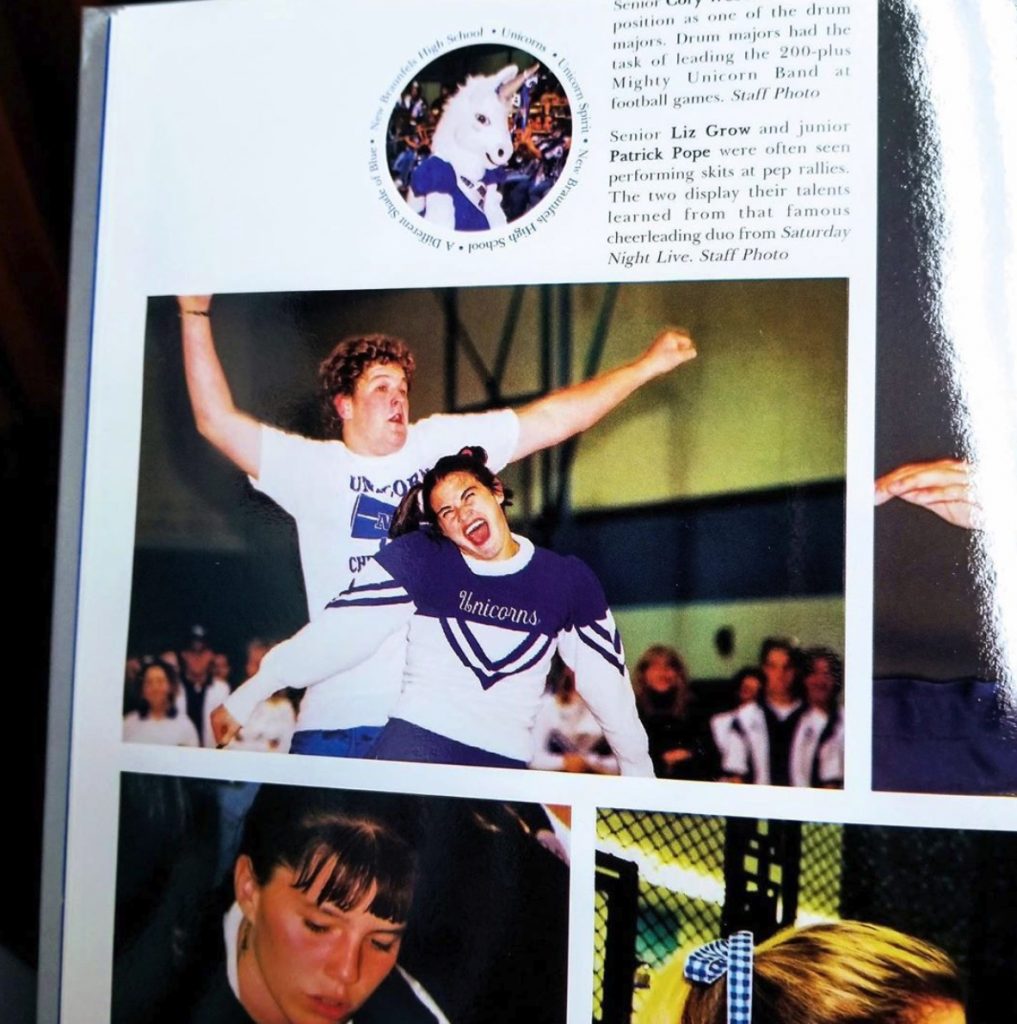 After going their separate ways as young adults, both Patrick and Liz independently developed a love for the fan-leafed plant during time spent in California. Once they reconnected back in Texas, they knew they wanted to help improve cannabis' unjust and undeserved reputation, and bring the good word about herb to their home state.
About Liz Grow
If you're looking for the stereotypical "lazy stoner," then look elsewhere. (Also, that stereotype is completely unfounded — but we digress.) In her college days, Liz was a 5-time All American athlete and Notre Dame track star. She's still a fitness junkie, working out with the help of a little CBD to ease sore muscles.
Liz's first introduction to cannabis was medicinal, prescribed by a San Francisco doctor. Since then, she's been fascinated by plant medicine and wants to share its hope and healing with anyone and everyone.
About Patrick Pope
Patrick has been working in media and production for two decades, creating content for companies like Maker Studios, Chive Media Group, and Rooster Teeth. He's won several awards for his work, including the first Shorty Award for a LinkedIn campaign.
Once the LA life lost its luster, Patrick returned to Texas where he and Liz reconnected. Sparks flew, magic happened, and within a year, they were married!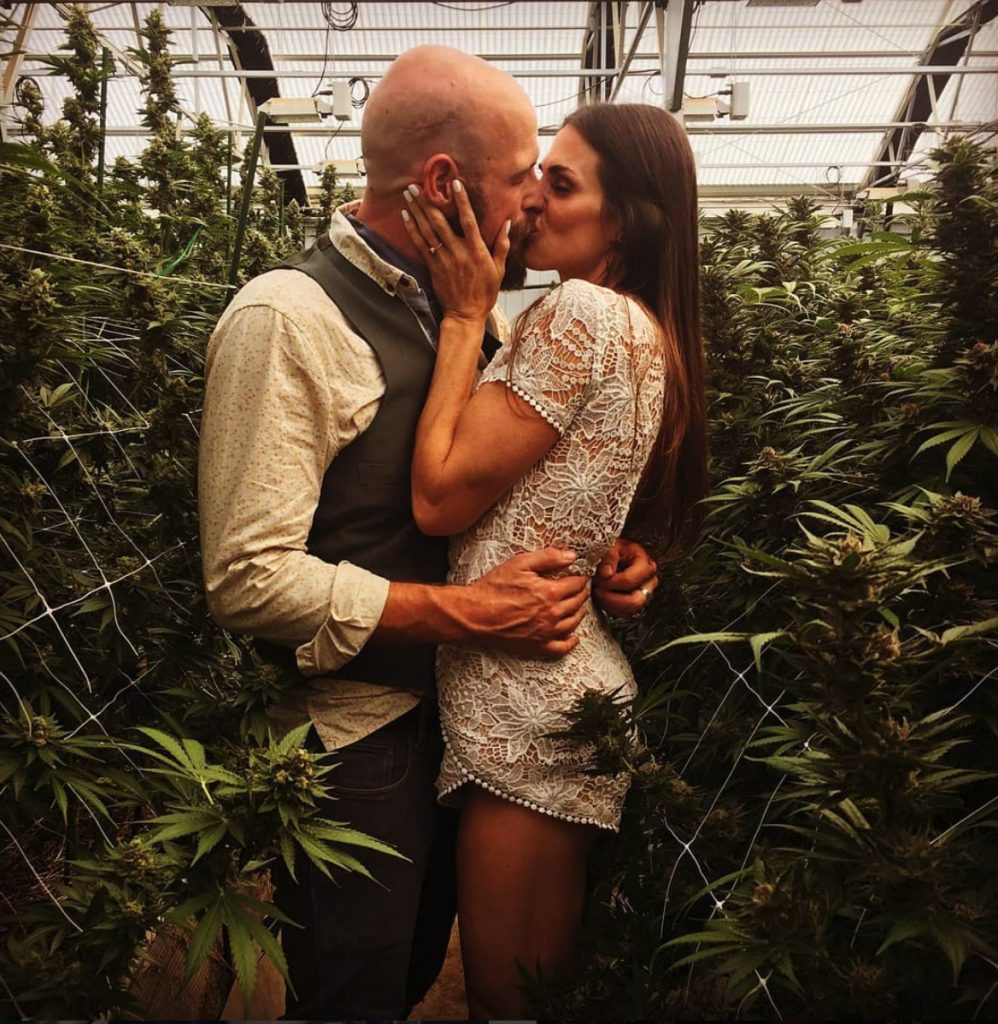 Planting the Seed
With Patrick's background as a producer and content creator and Liz's infectious enthusiasm, the pair decided that media production was the way to go. Since founding Grow House Media in 2018, they've created a podcast and two documentary-style programs, with more on the way.
When the team isn't on location or in the editing room, they're active members of the cannabis community. Together, Grow House Media has:
Co-hosted the Luck Reunion 4/20 Come and Toke It event with Willie Nelson;
Raised funds for The Last Prisoner Project, a non-profit that works for the release and record expungement of non-violent cannabis prisoners;
Been chosen to host a panel at SXSW called "Can Social Equity Programs Help Heal the War on Drugs?"
Hosted the first ever Taste of Texas Hemp Cup.
Our work extends beyond our in-house brand and out into the wider community. That's where the magic happens!
Things we take seriously:
Cannabis advocacy to promote global and individual wellness
Cannabis justice for victims of the War on Drugs
Removing the taboo around cannabis
Creating content for our media partners
Things we never take seriously:
Ourselves
Liz & Patrick's slick dance moves
Getting real silly on social media
Why focus on Texas?
We get it — why have a cannabis-focused media company in a state that's still under prohibition?
We do travel and explore hemp and cannabis around the country. Grow House, for example, explores canna-tourism all over the country, from farm to dispensary.
But Liz and Patrick are born-and-raised Texans. While it would be easy to move to California or Colorado and have a home-base in a legal market, Texas is our home. And if cannabis needs a PR rep anywhere, it's in the Lone Star State.
So we're staying put.
Interested in working with us to explore this budding industry?